22 August 2011
First of all, I apologize my updates are very sporadic. I haven't updated in awhile and it hasn't helped that most of the time I have been busy with other things. Hopefully things will level out by the start of September when things start to settle down a little bit for me. Sort of. Eep!
Playtime has been, unfortunately, been as sporadic as my updates because of my schedule and not being able to clearly focus on scheduling events properly. Despite that Team Derp has moved on and we have managed to pull through with podcast recordings and also playing a bit of XIV together this past week. Part of the reason is two fold: as it stands FFXI isn't that interesting to me at the moment. The updates are lack luster and the sheer amount of time needed to put into things at this very moment is something I am lacking at the moment. The other reason is that updates and news for XIV HAVE picked up a lot of steam as noted in the recent podcast episodes for Go Team Derp! If you haven't already heard/read about the upcoming changes to Final Fantasy XIV, I highly encourage you to check out the last Letter from the Producer or simply check out the updates posted on zantetsuken.net. Also listening to our podcast is a super bonus!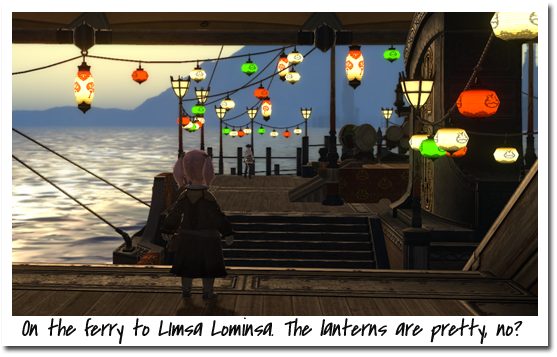 Playing FFXIV again has reminded me what it is good for: allowing you to get that same sort of feeling that you get in WoW by doing quests. What is that, pray tell? Doing something that allows you to get some sort of reward at the end even if its a short run. Of course, the rewards in WoW are usually greater and most of the time don't require you to be on a 30 minute timer as is the case for leves. But! Hey! At least its SOMETHING. I've always been able to manage my time rather well on XIV vs. XI, and in crazy times like this such things is helpful and makes me more inclined to log on vs falling asleep exhausted.
There has also been many changes since XIV's initial release, making it fun to learn what is new and what isn't. Its fun having done a leve so many times in the past only to come back and that -for once- the location of the mobs isn't where it used to be before or that the mob AI in leves is a little different than what was remembered almost a year ago. Even the inclusion of finding quests more easily is fun, although I am less inclined to actually read the quest log since its not as interesting when its mostly the same format as it is in WoW. I like my cut scenes, darnit! I'm hoping for more compelling quests as is found in XI's Windurst areas, but I won't hold my breath on it. I'm already satisfied with the fact sweeping changes are being made in the future and that we will actually see the vision Yoshi-P has vs. speculating on what it is or will be.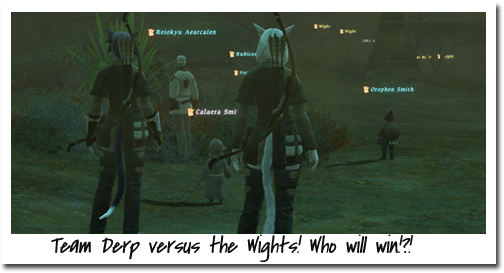 Most importantly I am looking forward to chocobos. Walking is a pain. No matter what game you are in! I'm hoping that chocobo raising and riding isn't similar to XI, but its hard to imagine what it will be like and if its possible for it to be different than how it was executed in XI. Maybe I'm not imaginative enough, but I'm about 95% confident that it will be quite similar to what is in XI. Not that its bad, because at least I know what to be prepared for. I'll be very surprised if it isn't like it and its something completely different altogether, but no matter the outcome… I do want my own chocobo. A white or black one if possible.